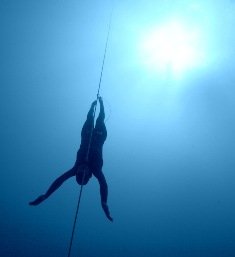 If you have fun with freediving and want fine tune your skills or simply improve your performance, then training is tailored to your wishes and ideas!
Only for certified freediver!
Along with it we will :
– provide you with set up and safety
– evaluate your abilities
– improve your technique
– plan and modify your dives
– give you a feedback after each dive
On demand with video documentation!
Price:
2000 Philippine Peso for 1 person/session – discount when booking more than 3 sessions
3500 Philippine Peso for 2 person/session – discount when booking more than 3 sessions